HR-248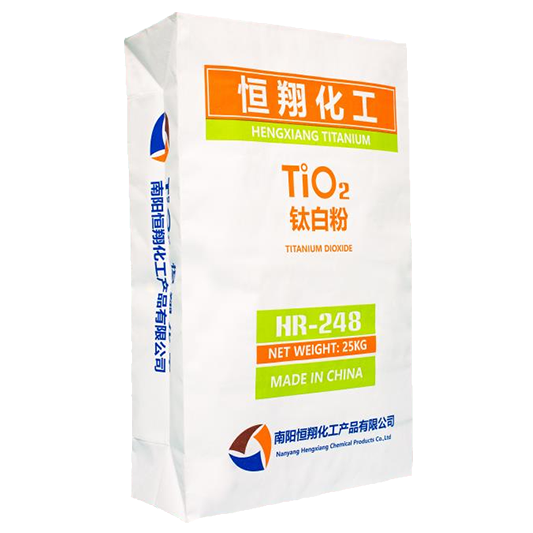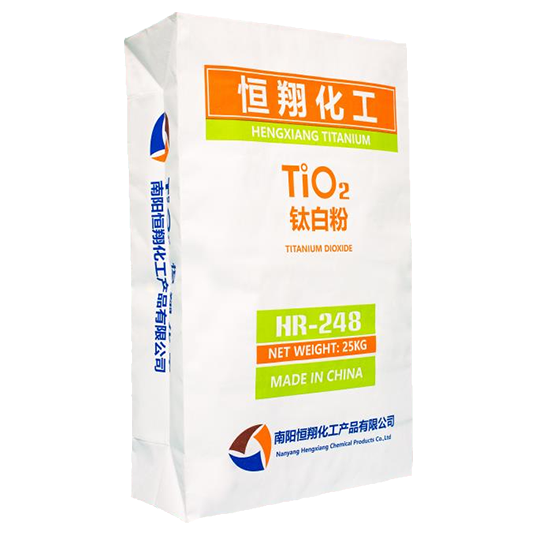 HR-248
Product introduction:
HR-248 series rutile titanium dioxide is a general-purpose product and one of the main products. The imported sand mill is used for wet grinding, and the particle size distribution is good; the surface treatment of dense inorganic coating is carried out with silicon oxide and aluminum oxide, which has excellent pigment performance.
Application range:
HR-248 series rutile titanium dioxide is widely used in various indoor and outdoor coatings, powder coatings, inks, papermaking, rubber, plastics, masterbatches, etc.
---
Detailed introduction
HR-248 is a special titanium dioxide powder with high blue tone, easy dispersion, low oil absorption, good system compatibility, excellent processing rheology and suitable for plastic processing after inorganic surface treatment of zirconia and alumina and surface modification with special organic agents. It can not only provide maximum hiding power and bright white color, but also maintain the mechanical properties in the application of finished plastic products. It can be widely used in polyolefin, PVC, ABS, PS and other color masterbatches, profiles, plates, pipes, as well as leather color paste, oily paint, etc.
---
Applications
HR-248 is a general-purpose multi-purpose rutile titanium dioxide, which is widely used in various high-grade indoor and outdoor architectural coatings, industrial coatings, powder coatings, as well as plastic masterbatches, plastic profiles, rubber, high-grade inks and papermaking. of weather resistance.
---
Basic parameters
Chemical Name

Titanium dioxide (TiO2)

CAS number

13463-67-7

EINECS number

236-675-5

color index

77891, White Pigment 6

ISO591-1:2000

R2

ASTM D476-84

III, IV

product status

White powder

true specific gravity

4.1 g/cm

3

Bulk Density

0.7~1.0 g/cm

3

surface treatment

Dense zirconium, aluminum inorganic coating + special organic treatment
---
Technical indicators
| | |
| --- | --- |
| TiO2 Content, % | ≥95.0 |
| Brightness % | ≥94.8 |
| Volatile matters at 105℃ | ≤0.4 |
| PH | 6.5-8.0 |
| Oil absorption, g/100g | ≤17 |
| Remains on sieve (45um) | ≤0.02 |
| Tint-reducing power, Reynolds number | ≥1860 |
| Rutile Content | ≥99.2 |
| Specific Resistance Ω | ≥80.0 |
| Whiteness( Compare with Standard Sample) | No less than |
| Dispersibility | ≥5.75 |
---
Packaging, storage and transportation
It is packed in inner plastic outer woven or paper-plastic composite bag, with a net weight of 25kg, and can also provide 500kg or 1000kg plastic woven large bags according to user requirements.